6 tags
7 tags
Giving thanks
Everytime this year we gives thanks for what we have. Well for me this year I must say, I have a lot to be thankful for. First off my family. I thankful that I have a a grandmother that is healthy and still kicking. That I can go and see her whenever I want to. That she loves me and still will put up with me no matter what crap I bring her way. I'm thankful for my mom that keeps reminding...
5 tags
Meilani and Jett
So I haven't written a blog in awhile and I felt like I had to write about this last photo shoot that I did. I must say that it was probably one of the most fun shoots I have done with a couple. They were so willing to do pretty much anything I asked, from silly string to sword fighting even to the more serious photos. I think it really shows in the pictures though. Now from what I know...
Watch
The only way to start the morning right! With a little @jessmoskaluke :) lets do this
I need some more macer blogs to follow. reblog...
9 tags
Pick her up and pretend you're going to throw her...
good things about autumn the leaves change color cloudy skies cardigans sweatpants boots jeans big sweaters baking cinnamon scented candles crunchy leaves daily cups of tea baths that last hours halloween the way everything smells pumpkin patches literally everything
What does faith mean?
So I was gonna tweet this when it happened but I decided to blog about it instead because honestly it was a great conversation. It took place with one of my favorite customers, at work, and on my 10 minute break. Even though it was only 10 minutes it felt like at least an hour, in a good way :) I was headed out the door for my break when I saw Ms. Lisa putting her groceries in her car and she...
Long time in the making
It has been a long time since I wrote a blog and I think it was good for me. Since my last blog there has been many changes. Nothing physical or anything but a lot of emotional changes.  Recently I had a hard slap in the face. I was at a store and I ran into my father. Not literally, but I heard his name, looked up, and there he was. Nothing special or anything he was just seeing a friend. They...
You think I'm different....read this!
The past four days have not been easy. They have been a test of who I am without question! It all started Thursday… You see on Thursday I was a topic of a conversation at work for about a good 30 minutes. The topic was sex! Now I am a virgin and proud of it but some people I guess don't understand. When I say I am innocent I really mean it. I mean my face still blushes when I or...
This weekend has been a roller coaster of emotions. Where to start…. This was the weekend that Julia was in town. She brought along a friend named Jaylne who I had never met before, but we became instead friends. Jaylne is literally my music soul mate haha. That's kinda funny to say but is a totally true statement.  Saturday was probably one of the most remarkable days I have ever...
Buying a house is a process
I haven't written anything in awhile, so I thought today might be a good day to write something that has been on my mind for awhile now. You see, I am in the process of looking and buying a house. I know weird/scary right! But it is true. When I first started to look, I was a total mess. I didn't know if this was a good idea or bad. Most of my family thinks it is a bad idea because I...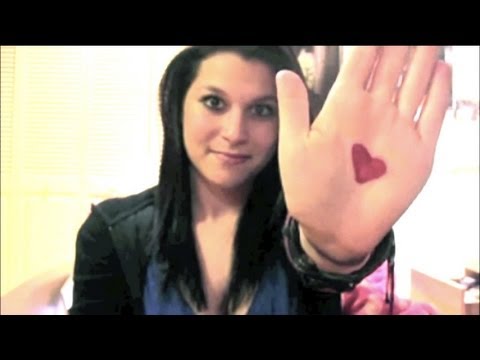 Thinking can be helpful sometimes.
Today I spent most of the day thinking and doing nothing. I woke up at around 8 thanks in large part to my dogs who decided it would be fun to bark at each other and run around my living room. Anyways…I didn't really have any plans until noon when I was having lunch with my aunt. So for a good 4 hours I stayed in bed, listened to music, and thought about a lot of things. I thought...
30 days of reflection and learning
If you are my friend and would like to know a little bit more about me then I think you should read this WARNING it is rather long and wordy:  So for the past 30 days I have been on a fast from social networks i.e. Facebook and Twitter. Now most people who knew this either laughed about it or asked the common question: why? Well I'm here to tell you a little about what happened on this...
Birthdays, cars, and cleaning....oh my!
So today has been a productive and learning kinda day. First off, 30 years ago my good good friend Julia was born! But unfortunately she lives in AZ, for now :), and I couldn't spend it with her in person, all though I did try!!  I was gonna surprise her by making a day trip to AZ, had my bag packed and everything. But circumstances (car), like always, kept me in Vegas. So then I decided to...
Just another reason to thank friends
So this morning I woke with this feeling I just couldn't hide. It started in my throat and then made its way to my head. I could feel it building , and building, and building until finally it just came out……I'M SICK!! You see for the past month, maybe longer, everyone I hang out with has been getting sick. The people I work with have been passing it to one another. Not to...
"People are unreasonable, illogical and self-centered…… Love them..."
– Annyomous This is a quote that I found in an old journal of mine. It was on my heart this morning so I think today is a good day to start something. Why not? :)
Friends and the years between
"What if there's a bigger picture. What if I'm missing out. What if there's a greater purpose that I could be living right now. I don't wanna miss what matters. I wanna be reaching out, show me the greater purpose so I can start living right now. Outside my own little world." "My Own Little World" Matthew West Today and for the past couple of...
This is the stuff
"This is the stuff that drives me crazy. This is the stuff that's getting to me lately. In the middle of my little mess I forget how big I'm blessed. This is the stuff that gets under my skin. But I've gotta trust You know excatly what You're doing. Might not be what I would choice but this is the stuff You use."  "This is the stuff" Francesca...
Miles and smiles
I can't not believe that this day is finally done. I am sad to see it come to an end but at the same time my feet and car welcome the much needed rest. A lot has happened in these past couple of days so let me tell you a little bit about it…. Well it has already been a week into my fast and I got to say that so far I am loving it. Only a week into it and I feel more in tune to myself...
Bingo and Anjelah Johnson
Today I was gonna write about how hard this fast is but I decided to write about something different. I always write about how hard or difficult things are but I think it is time to write about all the positive and blessings in my life. I went to play bingo this morning with my aunt and our good friend Janice. If you know my aunt you know that she loves bingo. But I think she actually likes the...
Struggling but discovering
Today was a hard day. For the soul reason that today I learned that I think too much about things I shouldn't. Literally everything that I did today I wanted to tweet about it or post it on Facebook. What is wrong with me?? Have I fallen that far that I care about stupid stuff like that? I actually found myself feeling ashamed for what I was doing. Some people asked me why I was doing this...
"This is not your legacy...."
For the past week or so I have been feeling pretty depressed. Thinking about the past and all the dreams I just gave up on. Thinking about how dark and sad my life was at one point. Slowly slipping back into the person I once was. Hearing friends struggle with the same kind of thing and all I have to say is, I'm done with it all! I'm tired of feeling sad or depressed or lonely!...
L is for....
For the past week I have been looking at this screen and trying to word the words right so as not to sound stupid. There has been so many thoughts running around my head that I actually was starting to get a headache from all the pressure. I would lay on my bed in complete silence just thinking…..the hours pasted and still I was laying on my bed staring at my ceiling. But now, I think I have...
My legs hurt!
Let me just let you about today and why my legs (thighs) are kinda throbbing tonight. Well as some of you may know I have started an internship with an amazing photographer. Seriously if you have no idea who Danette Chappell is and are a photographer, for shame!! But anyways…….. Danette is an amazing photographer and today I found out it is a pretty awesome person too. I meet up with...
Just another weekend....maybe not
So this last weekend a friend of mine stopped in town just to say hi. Haha not really…She was here visiting a city which she loves and that I love it too :)  To be perfectly honest I haven't known Julia that long. Only a month really but I feel like I have known her for much longer. She is one of those people that grab your attention and say "HEY, let's be...
To drink or not to drink...
Before I begin this blog let me first start off by saying I don't drink. I don't like the taste and I don't really like what it does to people but that is my OWN opinion.  With that said let me tell you about the great night I had last night. So my friend Ciera (one of my besties!) turned 21 last weekend so we when to Stoney's to celebrate! Now i love Stoney's not...